A gastronomic and festive New Year's Eve at the Callejon!
Complete restaurant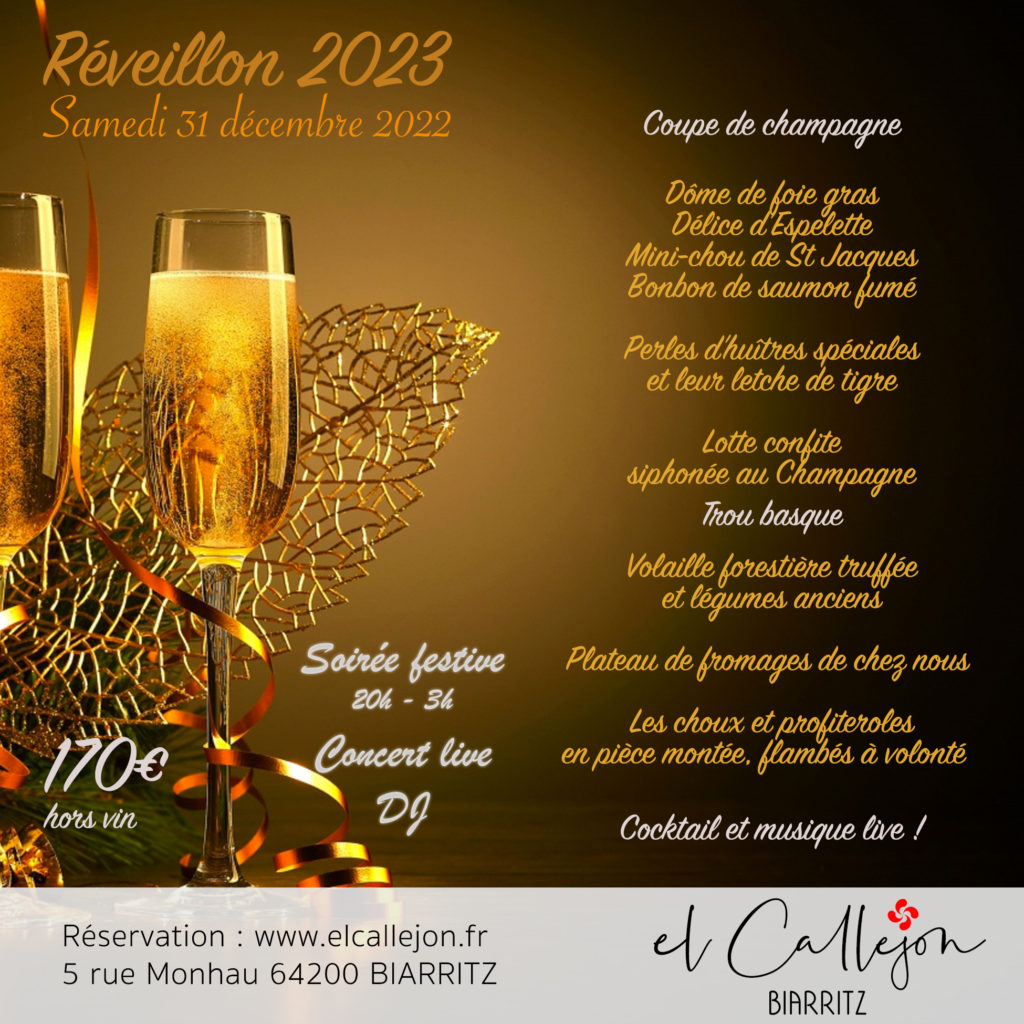 To make a reservation, please follow this link to access the payment form:
https://book.stripe.com/00g16W6LT8Dq5QQ4g
To indicate the number of place settings:
- Click on "details" at the top right
- Modify the quantity.
Cancellation conditions:
- 100% refund if cancelled 14 days before.
- 50% refund if cancelled 7 days before.